Battle of St. Johns River
September 27- October 4, 1812 near St. Johns River, Florida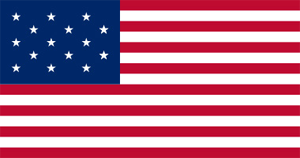 American Forces Commanded by
Col. Daniel Newnan
| | | | |
| --- | --- | --- | --- |
| Strength | Killed | Wounded | Missing/Captured |
| 177 | 8 | 9 | 8 |
British Forces Commanded by
King Payne
| | | | |
| --- | --- | --- | --- |
| Strength | Killed | Wounded | Missing/Captured |
| 75 | ? | ? | ?? |
Conclusion: American Victory
Less restrained by public policy was Col. Daniel Newnan of the Georgia militia, who was in northeast Florida with his militia force. His men had used up their tour of duty getting to Florida and would not be pursuaded to extend it even one day. They were suffering from the climate and hunger. Newnan made his master pitch at Picolata in September to gather a detachment to penetrate the fertile and abundant "Aulotchewan" country to the west.
His promises of grants of land in the area to be invaded at length drew 177 men. With these, ill-equiped but hopeful of sustaining on loot, he started out on September 24. His march order was good and on September 27, he surprised a party of 75 Indians. There followed a firefight of 2 1/2 hours, before the Indians slipped away into the swamp behind them. Newnan had lost 3 killed and 7 wounded. The Indian casualties were thought to be as high, also.
The red leader, King Payne, had been knocked from his white horse, and the Americans had seen him being carries away. By nightfall, the Indian force seemed twice as large as Newnan's force. He threw up a breastwork and sent runners to Col. Thomas Smith, who was nearby by at the St. Johns River, for help.
For 14 days, Newnan's men battled against annihilation. Disension arose among the men and their supplies had run out. It was necessary to eat their horses, then gophers, alligators, and cabbage palms. Relief parties from Smith had been searching for some days, but the first group to locate Newnan's force was a detachment of 14 mounted men. These supplied limited quantities of food, and helped his men fight their way back to the St. Johns River. There, they arrived on October 11, 18 days out. A total of 8 men killed, 9 wounded, and 8 men missing, and the surviviors lucky to have escaped annihilation.

Site Map
| Copyright © 2012
USwars.com
,