Battle of Black Rock
November 27, 1812, Black Rock, New York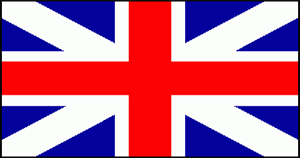 | | | | |
| --- | --- | --- | --- |
| Strength | Killed | Wounded | Missing/Captured |
| 200 | ? | ? | ?? |
| | | | |
| --- | --- | --- | --- |
| Strength | Killed | Wounded | Missing/Captured |
| 200 | 15-17 | 47-57 | 32-56 |
Conclusion: British Victory
Under the cover of darkness on November 27, Lt. Col. Charles Boerstler led 200 men of the 14th U.S. Infantry across the Niagra River to destroy a bridge over which the british reinforcements would have to pass to get to Queenstown.
At the same time, Capt. William king with 130 men of the 15th U.S. Infantry and 70 sailors went over to try to destroy the batteries across from Black Rock. Brig. Gen Alexander Smyth had so often proclaimed his intentions, that the british were ready for him above the falls, and both advanced parties came under heavy fire.
King's men, nevertheless, overran some batteries and spiked the guns, but became seperated in the darkness. They could not find any boats to return back to the American lines in, and in the end, they had to surrender to the British force.
Boerstler's detachment could not destroy it's target because of the approach of a superior British force. Indeed, it escaped encirclement only because Boerstler, in a series of loud orders to fictitious officers, convinced his opponents that his force was larger than theirs.
Thus, when his men charged with bayonets, they opened up an escape route to the bank of the river. Most of them returned to the American side, but a few were left on the other shore without any boats.