Battle of Frenchtown
January 18, 1813, Frenchtown, Michigan (aka First Battle of the River Raisin)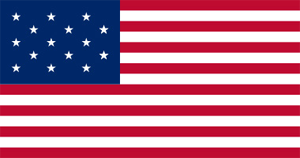 American Forces Commanded by
Lieutenant Colonel William Lewis
| | | | |
| --- | --- | --- | --- |
| Strength | Killed | Wounded | Missing/Captured |
| 776 | ? | ? | ?? |
British / Indian Forces Commanded by
??
| | | | |
| --- | --- | --- | --- |
| Strength | Killed | Wounded | Missing/Captured |
| 263 | ? | ? | ?? |
Conclusion: American Victory
After Gen. William Hull had surrendered Detroit in 1812, Gen. William H. Harrison had been given command of the Army of the Northwest, winning the position over the unpopular Gen. James Winchester. Winchester was instead made second-in-command to Harrison. Harrison's first plan of action was to retake Detroit and split his army into 2 columns, personally leading one column and placing Winchester in command of the other column. Col. Henry Proctor had assumed command of British troops around Detroit after its surrender. Proctor gathered all the British troops in the area together along with about 500 First Nations Indians under the Shawnee Chief Tecumseh.
Winchester had received orders to stay within supporting distance of Harrison's column. Instead, Winchester moved far ahead of Harrison to Frenchtown along the River Raisin. Instead, Winchester sent a small relief detachment north to Frenchtown along the River Raisin at the request of the Frenchtown citizens, contrary to Harrison's orders.
Lieutenant Colonel William Lewis led this detachment across the frozen Maumee River and up the coast Lake Erie to the River Raisin. This detachment consisted of 667 Kentuckians and nearly 100 Frenchmen. On January 18, 1813, Lewis and his detachment charged across the frozen River Raisin toward the British and Native American camp, which contained 63 British soldiers and roughly 200 Potawatomies. A brief conflict ensued before the Americans forced the British and Native Americans to retreat. Fighting continued for several hours,[6] during which Lewis cleared the area of Frenchtown of opposition. The exact number of casualties in this first engagement is unknown. This minor skirmish would later be known as the First Battle of the River Raisin.
During their retreat from Frenchtown, the angered Native Americans ransacked the small northerly settlement of Sandy Creek about 2 miles north of the River Raisin, which had first been settled in 1780. All 16 houses in the small settlement were burned to the ground, and at least two residents were killed. The settlement was never rebuilt
Site Map
| Copyright © 2012
USwars.com
,