USS Hornet vs. HMS Peacock
February 24, 1813, in South America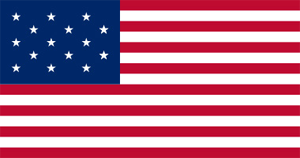 American Forces Commanded by
Capt. James Lawrence
| | | | |
| --- | --- | --- | --- |
| Strength | Killed | Wounded | Missing/Captured |
| ? | 3 | ? | ?? |
British Forces Commanded by
Capt. William Peake
| | | | |
| --- | --- | --- | --- |
| Strength | Killed | Wounded | Missing/Captured |
| ? | 17 | 33 | ?? |
Conclusion: American Victory
On February 24, the brig HMS Peacock, commanded by Capt. William Peake, was cruising off the northern coast of South America. Around 3:30 P.M., she sighted a strange ship lying off the mouth of the Demerara River.
As the Peacock approached the ship, the ship moved. Although displaying British colors, the strange ship was the sloop-of-war USS Hornet. The Peacock was then on the weather quarter of the Hornet.
About 5:10 P.M., Capt. James Lawrence, commander of the Hornet, satisfied that he could grain the weather guage, hoisted his true colors and tacked. The 2 ships bore down on each other on opposite courses.
At 5:25 P.M., half a pistol shot apart, they exchanged broadside fire. The shot from the Hornet killed Peake. Then Lt. F.W. Wright, Peake's successor, wore his ship, apparently in an attempt to flee.
Lawrence bore up, then wore, and thus placed the Hornet in a raking position on Peacock's starboard quarter. From this position, the American gunners poured in so accurate a fire that within 30 minutes, Peacock had 6 feet of water in its hold.
Wright struck Peacock's colors. Lawrence sent a relief party to his aid, but Peacock sank so fast that 3 of the Americans and 13 of her own crew went down with the ship.
Site Map
| Copyright © 2012
USwars.com
,