Battle of Havre de Grace
May 3, 1813, Havre de Grace, Maryland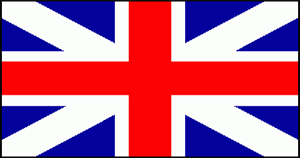 | | | | |
| --- | --- | --- | --- |
| Strength | Killed | Wounded | Missing/Captured |
| ? | 1 | ? | ?? |
| | | | |
| --- | --- | --- | --- |
| Strength | Killed | Wounded | Missing/Captured |
| 150 | ? | ? | ?? |
Conclusion: British Victory
Adm. Sir John Cockburn had announced that resisters to his blocking the trade traffic on the rivers leading to Chesapeake Bay would be destroyed. he then said that the citizens and communities who peacefully submitted would be spared any destruction.
For several days, the citizens of Havre de Grace, near the mouth of the Susquehanna River, had stood guard around the clock day and night. All night on May 1, having special warning, they stood at their posts without sleep. When Cockburn learned of this through the black slaves, who had joined his party earlier, he delayed his approach and made sure that the American defenders knew it.
The watchers at Havre de Grace gratefully went to sleep. Now Cockburn, guided by the slaves at night, approached through the shallow water with 150 marines and 5 artillerymen.
At dawn on May 3, Cockburn surprised the townspeople. There was a brief battle that ensued. When the other citizen soldiers had fled, John O'Neill tried to save his cannon all by himself. He was wounded and captured and then threatened with hanging. In the end, he went free.
Later, Adm. Sir John B. Warren said that he would surely have hanged O'Neill had he known that he was an Irishman Cockburn had burned 40 of the 60 houses in town, and his men looted the town.
The only person killed at havre de Grace was struck by a Congreve rocket. He had the distinction of being the sole fatality inflicted by that weapon during the War of 1812.
At Havre de Grace, Cockburn was astride the main highway between Philadelphia and baltimore. He stayed there for some hours, but hugged his water base.