Battle of Forty Mile Creek
June 8, 1813, Forty Mile Creek, Upper Canada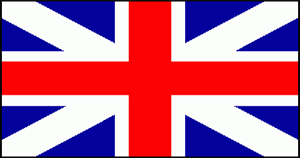 American Forces Commanded by
Gen. Lewis
| | | | |
| --- | --- | --- | --- |
| Strength | Killed | Wounded | Missing/Captured |
| ? | ? | ? | ?? |
British Forces Commanded by
Capt. Sir James Yeo
| | | | |
| --- | --- | --- | --- |
| Strength | Killed | Wounded | Missing/Captured |
| ? | ? | ? | ?? |
Conclusion: British Victory
After their defeat at the Battle of Stoney Creek, the American forces, now under the command of Gen. Lewis, camped at Forty Mile creek.
On the morning of June 8, Capt. Sir James Yeo's squadron arrived off shore of the American camp. Yeo's arrival combined with the continual harassment from small groups of British forces on land convinced General Lewis it was time to retreat to Fort George.
The British squadron could not get close enough to shore to bombard the American camp. Capt. Francais Spilsbury had the HMS Beresford towed close to shore where he could now fire at the encampment.
The Americans quickly made a furnace where they could heat shot, then fired "RED HOT SHOT" from four field guns at the British ship. A group of native warriors that were firing at the American camp from above were driven off by the light infantry units. The ships pulled further away from shore to avoid the American cannon fire.
Later, in the afternoon the British landed 2 companines of the 49th and 41st regiments with 2 light field guns. These forces were under the command of Maj. Dennis. As the Americans retreated, Dennis pursued them, while the guns from the ships harassed them from Lake Ontario.
The Beresford managed to capture 20 of the American bateaux, which contained hospital stores and supplies.
Site Map
| Copyright © 2012
USwars.com
,