Battle of Black Rock
July 11, 1813 at Black Rock, New York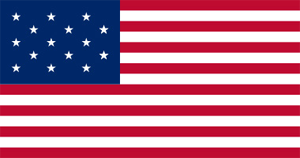 American Forces Commanded by
Brig. Gen. Alexander Smyth and War Hawk
| | | | |
| --- | --- | --- | --- |
| Strength | Killed | Wounded | Missing/Captured |
| abt 230 | 3 | 6 | ?? |
British Forces Commanded by
Lt. Col. Cecil Bisshopp
| | | | |
| --- | --- | --- | --- |
| Strength | Killed | Wounded | Missing/Captured |
| 250 | 13 | 27 | 13 |
Conclusion: American Victory
At 2:00 A.M. on July 11, Lt. Col. Cecil Bisshopp left Chippewa at the head of 200 regulars and 40 militiamen. They encountered the American pickets at Black Rock. The pickets abjectly fled from the British force without giving any warning to the town. The British passed into Black Rock without any opposition.
Moving quickly, they burned a schooner, the American barracks, and blockhouse. They also sent off many of the useful supplies. Bisshopp and his men were getting ready to leave the town when they were met with an American counterattack.
War hawk and Brig. Gen. Peter B. Porter, who barely escaped capture in the initial surprise, gathered a force of regulars, militia, and Seneca Indian volunteers. They attacked as the British were trying to reach their boats.
The sharp skirmish lasted for about 20 minutes. This forced the british to quickly withdraw across the river. Bisshopp was mortally wounded in this otherwise successful raid.
The British official casualty return gave 13 killed, 25 wounded, 4 "wounded and missing" and 2 missing. Captain Saunders of the 41st Regiment was returned as "wounded", although he was also taken prisoner. However, the Americans captured 17 prisoners, 4 of them wounded, which would indicate that 10 of the men who were thought to have been killed were in fact captured. The fact that the American report detailed only 4 wounded prisoners, including Captain Saunders, would indicate that one of the men returned as "wounded and missing" was captured unwounded. This gives a revised British casualty total of 3 killed, 24 wounded, 4 wounded prisoners and 13 other prisoners. The American loss was 3 militiamen killed, 4 militiamen and 2 Seneca warriors wounded
Site Map
| Copyright © 2012
USwars.com
,