Second Siege of Fort Meigs
July 25-28, 1813 Fort Meigs, Ohio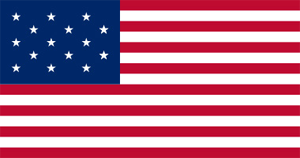 American Forces Commanded by
Maj. Gen. Green Clay
| | | | |
| --- | --- | --- | --- |
| Strength | Killed | Wounded | Missing/Captured |
| ? | ? | ? | ?? |
British Forces Commanded by
Tecumseh
| | | | |
| --- | --- | --- | --- |
| Strength | Killed | Wounded | Missing/Captured |
| 5,000 | ? | ? | ?? |
Conclusion: American Victory
As the summer wore away without any land action in the West, Tecumseh once again exerted pressure on Gen. Henry Procter to invade Ohio. Although Procter could not employ heavy cannon and could not count on the cooperation of the British navy, he decided that he must make another attack on Fort Meigs or lose once and for all the use of his Indian allies. British reinforcements did not come, but he had close to 5,000 men, half of whom were Indians. The Americans, under Maj. Gen. Green Clay, could not match Procter's military strength, but the Americans had the defensive advantage of a strong fort.
Clay sent notice of the arrival of the British force to Gen. William Harrison at Lower Sandusky, Ohio, but did not recieve any reinforcements. Harrison did not have any extra men to send Clay, and besides, Harrison believed that Fort Meigs could withstand the impending British assault with the garrison that he already had. Accordingly, he withdrew his force to Old Seneca Town, a few miles up the Sandusky River from Fort Stephenson. Here, he could move either toward Fort Meigs or Fort Stephenson, which everone needed the help the most. He had to cope with the Black Swamp, which laid between them.
On July 25, the Indians began a noisy sham battle where the road from Lower Sandusky crossed the Maumee River. The British attack plan was Tecumseh's. He intended it to appear to be an attack on the supposed "American" column of reinforcements coming from Fort Stephenson. Tecumseh assumed that Clay would have to send his men from inside the fort to save the "American" column. When the troops would be outside the fort and in the forest, the Indians would then ambush them and cut them up. Clay withstood the heavy pressure to send out his men, and therefore, he did not fall into Tecumseh's trap.
On July 28, the Indians did not feel that they had the strength to storm the fort and began to drift away. Clay assured Harrison that he could hold fort against twice the numbers left there, while Harrison, believing the feeble feint at Fort Meigs to be a diversion, watched for a main British attack to hit Lower Sandusky or Cleveland.
Site Map
| Copyright © 2012
USwars.com
,