Battle of Plattsburgh
July 31, 1813 Plattsburgh, New York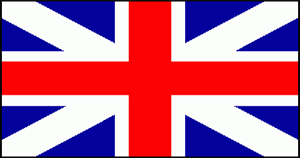 American Forces Commanded by
Maj. Gen. Benjamin Mooers
| | | | |
| --- | --- | --- | --- |
| Strength | Killed | Wounded | Missing/Captured |
| 300 | ? | ? | ?? |
British Forces Commanded by
Col. John Murray
| | | | |
| --- | --- | --- | --- |
| Strength | Killed | Wounded | Missing/Captured |
| 1,885 | ? | ? | ?? |
Conclusion: British Victory
To carry out Gen. Sir George Prevost's diversion, Capt. ?? Everard and Capt. ?? Pring loaded 950 men aboard 5 ships and 47 bateaux at Isle aux Noix on July 29.
On July 30, the British force landed at Plattsburg, where they were joined by 935 Canadian militiamen. Col. John Murray, commanding the landing force, now led his column toward the town.
Maj. Gen. Benjamin Mooers of the New York militia was frantically trying to assemble some citizen soldiers to oppose the British. When Murray's advance came in sight of the town, Mooers had only gathered about 300 men and one 6-lb. cannon.
Murray, with 5 times this number, walked into Plattsburg virtually unopposed, where he energetically began to destroy public property. Blockhouses, barracks, and military storehouses went up in flames. So did the public property at the village of Champlain and Swanton.
Murray's orders were to respect private property, but the Americans claimed that his orders were disobeyed.
By August 3, Plattsburg was reduced and the British left. Mooers dismissed his meager force, and directed the militiamen straggling belatedly toward Plattsburg to turn around and to go home.
Site Map
| Copyright © 2012
USwars.com
,