USS Enterprise vs. HMS Boxer
September 5, 1813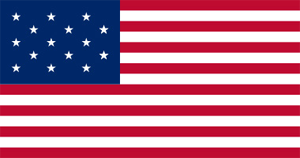 American Forces Commanded by
Lt. William Burrows
| | | | |
| --- | --- | --- | --- |
| Strength | Killed | Wounded | Missing/Captured |
| 102 | 2 | 10 | ?? |
British Forces Commanded by
Capt. Samuel Blyth
| | | | |
| --- | --- | --- | --- |
| Strength | Killed | Wounded | Missing/Captured |
| 66 | 3 | 17 | ?? |
Conclusion: ?
The American ship, USS Enterprise, was under the command of Lt. William Burrows. In the way of weapons, it carried 16 carronades, and she had a crew of 102 men.
On September 5, the Americans spotted a ship which proved to be the H.M.S. Boxer. The British ship was under the command of Capt. Samuel Blyth. The Boxer had 14 carronades and a crew of 66 men.
When the Boxer first spotted the Enterprise, the crew hoisted 3 British flags and headed for the Enterprise. When the 2 ships were still some 4 miles away from each other the wind died down. The wind picked up again around noon, and the 2 ships manuvered for position. The Americans hoisted their flags at about 3:00 P.M. and moved slowly toward the British ship. Blyth had ordered the British flags nailed to the mast, and told his crew that they should not be lowered while he was still alive.
At 3:15 P.M., both ships opened fire, as both crews cheered wildly. The battle was intense, with both commanders falling early. Blythe was struck by an 18-pound shot and killed instantly. Lt. David McCreery was now in command of the Boxer. Burrows was wounded severely. In spite of great pain, he refused to leave the deck, instead he cryed out that the flags must never be lowered.
At 3:30 P.M., the Enterprise came around and raked the Boxer. About 5 minutes later, the Boxer lost her main-top mast and top-sail yard. The Enterprise moved into position and began to deliver broadside after broadside that raked the Boxer's deck. Boxer's crew fought bravely on, except for 4 men who were later court martialed for cowardice. At 3:45 P.M., unable to manuver the defenseless ship, the Boxer surrendered.
Both ships had been damaged severely, but the British ship had suffered more. Burrows, after he receieved the sword of the British commander said: "I am satisfied, I die contented."
Site Map
| Copyright © 2012
USwars.com
,