Battle of Econochaca
(aka Battle of Holy Ground)
December 23, 1813, Econochaca, Alabama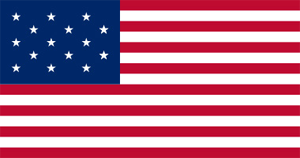 American Forces Commanded by
Brig. Gen. Frederick Claiborne
| | | | |
| --- | --- | --- | --- |
| Strength | Killed | Wounded | Missing/Captured |
| abt 1,000 | 1 | 6 | ?? |
British Forces Commanded by
William Weaterford
| | | | |
| --- | --- | --- | --- |
| Strength | Killed | Wounded | Missing/Captured |
| abt 320 | 20-30 | ? | ?? |
Conclusion: American Victory
Brig. Gen. Frederick Claiborne pushed his operations northward and established a strong point on the east bank of the Alabama River, 85 miles above Fort Stroddert. His objective was the Holy Ground. Thirty miles away, he built a stockade for his baggage, and advanced in 3 columns. His right column consisted of volunteers, his center column consisted of the 3rd U.S. Infantry plus some mounted volunteers, and his left column column consisted of militia and 4 companies of Choctaw Indians under the command of Pushmataha. His exact strength was not known.
On December 23, Clairborne fell upon the Holy Ground at dawn. After some brisk shooting, he routed the Indians with a known loss to them of 30. William Weatherfor, also known as "Red Eagle", provided the only heady drama of the day. Hotly pursued by the American force, he rode his horse over a high bluff into the deep water below, and safely reached the opposite shore.
The Americans burned down 260 houses at Holy Ground. They were incensed by a note that they purported to have found from the Spanish governor. The note had congratulated Red Eagle on the Fort Mimms massacre.
Due to supply shortages, Claiborne had to pull out of the Creek heartland and return southward to Fort St. Stephens.
Site Map
| Copyright © 2012
USwars.com
,