Battles of Emuckfaw and Enotachopo Creeks
January 22-24, 1814 Emuckfaw and Enotachopo Creeks, Alabama (Mississippi Territory)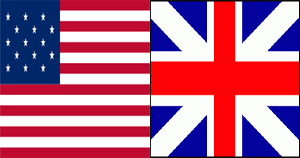 Strength
Killed
Wounded
Missing/Captured
175 militia,
30 artillery, 200 Indians
24
71
??
| | | | |
| --- | --- | --- | --- |
| Strength | Killed | Wounded | Missing/Captured |
| 400-500 | 54 | ? | ?? |
Conclusion: Inconclusive
Creek War
The battles of Emuckfaw and Enotachopo Creek are part of Col. Andrew Jackson's campaign in the Creek War. They took place in January 1814 approximately 20 to 50 miles northeast of Horseshoe Bend.
After the battle of Talladega, Jackson was plagued by supply shortages and discipline problems arising from his men's short term enlistments. Gen. John Coffee, who had returned to Tennessee for remounts, wrote Jackson that the cavalry had deserted. By the end of 1813 Jackson was down to a single regiment whose enlistments were due to expire in mid January. Although, Governor Blount had ordered a new levee of 2,500 troops, Jackson would not be up to full strength until the end of February. When a draft of 900 raw recruits arrived unexpectedly on January 14, Jackson was down to a cadre of 103 and Coffee who had been "abandoned by his men."
Since new men had 60-day enlistment contracts, Jackson decided to get the most out of his untried force. He departed Fort Struther on the seventeenth and marched toward the village of Emuckfaw to cooperate with the Georgia Militia. However, this was a risky decision. It was a long march through difficult terrain against a numerically superior force, and the men were inexperienced and subordinate. A defeat of Jackson would have prolonged the war.
On 22 January 1814 Jackson was encamped about 12 miles from Emuckfaw. At dawn a strong force of Red Sticks, camped three miles away, attacked Jackson's position, but were driven off after about thirty minutes. Jackson sent Coffee with a force of four hundred to burn the Indian camp. On seeing the strength of their position, Coffee did not attack and returned to Jackson's position. The Red Sticks immediately attacked again. Coffee was seriously wounded when he led a small party to turn their flank. The Creek were driven off. At this point, Jackson had no choice but to withdraw to Fort Struther.
Because of the difficulty of the earlier crossing of the Emuckfaw, Jackson took a longer route back to Fort Strother. Even so, the crossing was difficult.
On the morning of January 24, when Jackson's advance guard was already across Enotachopo Creek and with the artillery currently in the water, the Creek Indians attacked his rear. They were encouraged by his retreaing movement. Jackson had instructed his advanced units to recross the creek in such a contingency, to fan out, and strive for an envelopement of the attackers.
Before the advanced guards could do this, the companies that were holding off the Indian attack upon the rear had panicked and broke formation. In the ensuing confusion, the officers could not, for some time, get the men back into formations. John Carroll, commanding 25 soldiers who remained steady, stood in the water and protected the rear, while Jackson and Gen. John Coffee moved among the stragglers. They were gradually getting the stragglers back into some sort of order. The 2 colonels who were in command of the rear guard were later court-martialed for their failure. Thanks to the coolness of others, the momentary break of their units did not result in a perfect rout. For reasons unknown, the Red Sticks were unable to take advantage of the situation, and a handful of Americans drove them off.
Although neither side could claim a clear tactical victory, the Red Sticks had lost their main chance. Jackson returned to Fort Struther and did not resume the offensive until mid March.