Battle of Prairie du Chien
July 17-20, 1814, Prairie du Chien, Illinois Territory (present day Wisconsin)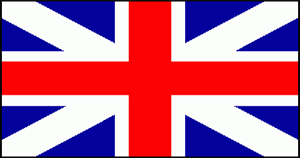 American Forces Commanded by
Lt. Joseph Perkins
| | | | |
| --- | --- | --- | --- |
| Strength | Killed | Wounded | Missing/Captured |
| abt 100 | ? | 7 | 53 |
British Forces Commanded by
Lt. Col. William McKay
| | | | |
| --- | --- | --- | --- |
| Strength | Killed | Wounded | Missing/Captured |
| abt 650 | ? | 3 | ?? |
Conclusion: British Victory
Governor William Clark of the Missouri Territory appeared early in June at Prairie de Chien. There, he built a fort and garrisoned it with 60 regulars from the 7th Regiment. His prime purpose was to influence the Indians. Little trouble was to be expected from the Sacs, Foxes, and Sioux, but the Winnebagos, Wild Oats, and part of the Kickapoos would be enemies as long as the British could continue to supply them.
Lt. Col. Robert McDouall constituted a force of 400 Indians and 150 white men to try to drive Lt. Col. Thomas Clark's American garrison away. Lt. Col. William McKay commanded this expedition, and he arrived before the fort at Prairie de Chien on July 17 with his men, 3 gunboats, a brass 3-lb. cannon, and 1 artilleryman.
When Lt. Joseph Perkins, commanding the skimpy American garrison, refused to surrender, McKay directed his cannon at an armored gunboat which lay seige on the fort. It dropped safely downstream out of range.
Next, McKay tried to dig a tunnel, but this did not succeed. The fourth day, he was about to fire hot shot with his scant remaining ammunition when the American garrison raised a white flag and surrendered. The Americans did not have any other choice. Their ammunition was gone and the water well had dried up.
The surrendered American force recieved a parole. A British officer accompanied them on their march to prevent the Indians from harassing the troops.
Site Map
| Copyright © 2012
USwars.com
,