Battle of Nottawasaga
September 3, 1814 Nottawasaga, Michigan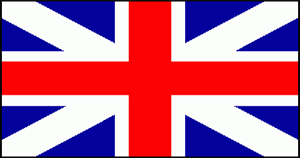 American Forces Commanded by
??
| | | | |
| --- | --- | --- | --- |
| Strength | Killed | Wounded | Missing/Captured |
| ? | ? | ? | ?? |
British Forces Commanded by
Tenskwatawa
| | | | |
| --- | --- | --- | --- |
| Strength | Killed | Wounded | Missing/Captured |
| ? | ? | ? | ?? |
Conclusion: British Victory
After Maj. Croghan's failure to capture Michilimackinac the Americans are on their way back to Detroit.
In route, a British prisoner told them about a supply depot a mile or so up the Nottawasaga River. The Americans anchored in a small harbor and from there, the men removed the guns from the ships. They next moved up river to destroy the supply depot.
Capt. Arthur Sinclair, the U.S. Fleet Commander, had also learned that the British sloop HMS Nancy was expected to take on supplies deposited at the river mouth earlier for Mackinac.
The Americans reached the depot and destroyed it, they also destroyed the Nancy, the only British ship in these northern waters.
The Nancy's commander, Lt. Miller Worsley, and his sailors managed to reach Michilimackinac by canoe. Here, he convinced Col. Mcdouall into letting him make a night assault on the 2 American schooners still blockading that island.
On the night of September 3, 4 boatloads of sailors and fencibles surprised the USS Tigress and captured her by boarding, with the loss of only 2 killed and 8 wounded.
The British managed to obtain the Tigress's signal book before one of her crew could burn it. Worsley now had the flag codes. He sent a man in a canoe to locate the USS Scorpion. In 2 hours, he returned and reported that the Scorpion was 15 miles away and headed their way.
Worsley kept the American pennant flying and had his men hide by laying down on the deck, covered by their grey coats. He dressed his officers in the captured American uniforms. The signal flags deceived the Americans. No officers were on deck and the Scorpion's gun crew were busy scrubbing the planking and paid no attention to the Tigress until it was to late.
The British threw the grappling-irons and started firing their muskets. They pulled the 2 ships close together and started boarding the Scorpion. They took the bewildered American crew prisoners.
These acquisitions provided the Royal Navy with a makeshift force on Lake Huron for the balance of the navigation season. No further attempts were made against Michilimackinac by the Americans, but they did launch 2 expeditions against Prairie du Chein, and both of these were scattered in route.
The fur country, almost as far as St. Louis, was in British control and would remain so until the treaty of Ghent restored everything to the "Status Quo".
In the northwest at least, the British flag waved undisputed. On the Niagara Frontier, after a great deal of fighting on both sides, the Americans only held Fort Erie.
Site Map
| Copyright © 2012
USwars.com
,