Battle of White House
September 4-6, 1814 White House, Virginia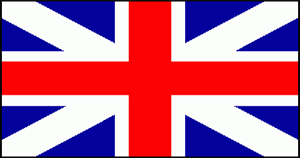 American Forces Commanded by
Capt. David Porter, Capt. John Rodgers & Capt. Oliver H. Perry
| | | | |
| --- | --- | --- | --- |
| Strength | Killed | Wounded | Missing/Captured |
| ? | 11 | 18+ | ?? |
British Forces Commanded by
Capt. James Gordon
| | | | |
| --- | --- | --- | --- |
| Strength | Killed | Wounded | Missing/Captured |
| ? | 7 | 35 | ?? |
Conclusion: British Victory
Secretary of Navy William Jones had sent Commodores John Rodgers, David Porter, and Oliver H. Perry to attack the British fleet on its way down the Potomac River. Capt. james Gordon began the descent down the river on the last day of August and encountered cannon fire for the first time on September 4 and again on September 5. Perry had set up a battery of 13 cannon at the town of White House, a few miles below Mount Vernon and had gathered some Virginia militia to protect it.
Porter had opened fire as soon as the British flotilla came within range. One of the bomb ships was grounded, and Gordon had to shift the ballast in all his ships to list them so that they could fire high enough to reach the American shore cannon. Porter moved his cannon behind the hill and began to use grape shot.
Although Gordon had 173 guns on his ships, he found it necessary to land a small force to attack Porter's cannon. The Virginia militia defended the cannon gallantly for a while before they were overpowered and let the British capture the guns.
Rodgers, while he did not achieve as much as Porter, did send 3 fire ships into the British flotilla, but without any effect.
In the end, the American effort to stop the British flotilla descent concluded on September 6 and the British reached the bay with all of their ships intact.
Site Map
| Copyright © 2012
USwars.com
,