Battle of Rock River
September 5, 1814 on the Rock River, Illinois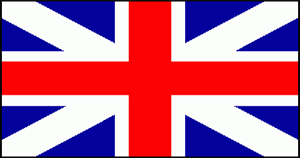 American Forces Commanded by
Maj. Zachary Taylor
| | | | |
| --- | --- | --- | --- |
| Strength | Killed | Wounded | Missing/Captured |
| 350 | ? | ? | ?? |
British Forces Commanded by
Lt. Duncan Graham
| | | | |
| --- | --- | --- | --- |
| Strength | Killed | Wounded | Missing/Captured |
| 1,200+ | ? | ? | ?? |
Conclusion: British Victory
Gen. Benjamin Howard, in command of the Eigth Military District since Gen. William Harrison's resignation, wanted an effort made to establish American control at the headwaters of the Mississippi River. he prepared 8 large gunboats, protected against musketry by heavy planking with rifle slits among the sides. About 350 men were put on the boats under the command of Maj. Zachary Taylor.
This American flotilla proceeded upstream until forced by a heavy wind to tie up on an island just north of the mouth of Rock River. A force of 1,200 Indians and 20 British soldiers gathered to strike at them there. Lt. Duncan Graham, the British commander, was able to emplace 3 small cannon within 300 yards of Taylor's island anchorage, and he opened fire with the cannon on September 5.
While the British cannon fired, Taylor held a council of his officers. They voted not to continue up the Rock River.
Accordingly, they weighed anchor and dropped down to the mouth of the Des Moines River, harassed all the way by the Indians. At this point, the crews of 5 of the boats erected what they called Fort Johnson, to replace Fort Madison, which had been adandoned the year before.
The British expected that the new fort would be used as a staging area against Prairie de Chien, but in fact, it was abandoned within a few weeks.
Site Map
| Copyright © 2012
USwars.com
,