Battle of Fort Bowyer
September 15, 1814 Fort Bowyer, Alabama (Mississippi)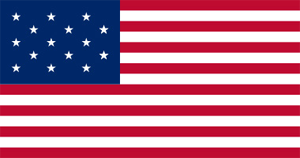 American Forces Commanded by
Gen. Andrew Jackson
| | | | |
| --- | --- | --- | --- |
| Strength | Killed | Wounded | Missing/Captured |
| 120 | 4 | 4 | ?? |
British Forces Commanded by
Capt. Henry Percy and Edward Nicholls
| | | | |
| --- | --- | --- | --- |
| Strength | Killed | Wounded | Missing/Captured |
| 830+ | 32 | 40 | ?? |
Conclusion: American Victory
Although Adm. ?? Cochrane did not realize it, the foundations upon which he had based his strategy for the Gulf campaign were breaking down. The case of the Indians had just been told. Next for him was mobile, a place the British must hold if they were to conquer the Gulf coast. The key to it was Fort Bowyer, which commanded the entrace to Mobile Bay.
Aware of its importance, Gen. Andrew Jackson had taken pains to strengthen Fort Bowyer, but Capt. Henry Percy deemed it vunnerable anyway. He put ashore a British assault party under Edward Nicholls on September 12, but because of adverse wind and tide, he could not support the detachment from the sea.
On September 15, Percy sailed into Mobile Bay with 4 warships and opened a bombardment on the fort. After 3 hours, Fort Bowyer still did not show any sign of surrender, but one of his ships had been sunk. Nicholls, back aboard because he was sick, dragged himself on deck during the gun duel. It was his misfortune to be wounded in his head and leg and being blinded in his right eye.
On September 16, Percy withdrew the remaining 3 ships of his flotilla. Nicholls, ever an optimistic, asserted that although the fort still was in American possession, the attack had drawn American forces out of the Creek country. Even so, without Fort Bowyer, the British could not take and use the essential city of Mobile.
Site Map
| Copyright © 2012
USwars.com
,