Battle of Pensacola
November 7 � November 9, 1814, Pensacola, Florida
Books on The Battle of Pensacola
are available from Amazon.com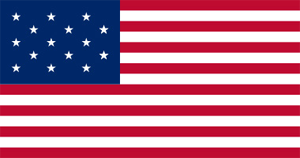 American Forces Commanded by
Brig. Gen. Andrew Jackson
| | | |
| --- | --- | --- |
| Strength | Killed & Wounded | Missing/Captured |
| 4,000 | 15 | ?? |
British Forces Commanded by
Edward Nicholls
Spanish Forces Commanded by
Gov. Mateo Gonz�lez Manrique
| | | | |
| --- | --- | --- | --- |
| Strength | Killed | Wounded | Missing/Captured |
| 500+ | ? | ? | ?? |
Conclusion: American Victory
The Battle of Pensacola, was a battle in which the American forces fought against the British, Spanish and Indians allied to the British.
After defeating the Red Stick Creeks at the Battle of Horseshoe Bend, Brig. Gen. Andrew Jackson planned to drive the British from the Spanish city of Pensacola, then march to New Orleans to defend the city against any British attack. American forces had diminished and Jackson was forced to wait for volunteers to arrive before moving against the city.
In early November, Jackson assembled an army of up to 4,000 at Fort Montgomery. On November 3, he moved out against Pensacola reaching the city on the 6th. He first sent a messenger under a white flag of truce to the Spanish governor, Mateo Gonzáles Manrique.
The messenger approached the city and was fired upon by the British garrison in Fort St. Michael. Eventually a messenger was sent through and offered the demands that after the British evacuated the forts, Americans would garrison them until relieved by Spanish troops which would serve only to ensure Spain's neutrality in the conflict. Manrique denied these demands even though he had no more than 500 soldiers in Pensacola.
At dawn, Jackson had 3,000 troops marching on the city. The Americans flanked the city from the east to avoid fire from the forts and marched along the beachfront. The sandy beach made it difficult to move up the artillery. The attack went ahead nonetheless and was met with resistance in the center of town by a line of infantry supported by a battery. The Americans charged and captured the battery. At this point, Manrique appeared with a white flag and agreed to any terms Jackson put forwards if only he would spare the town.
Jackson demanded the immediate surrender of all fort surrounding Pensacola. Forts Boyer and St. Michael were surrendered but Fort Barrancas guarding the harbor, remained in British hands. Jackson planned to capture the fort by storm the next day but it was blown up and abandoned before Jackson could move on it, and the remaining British fled Pensacola along with the British fleet.
The Battle of Pensacola had forced the British from Pensacola and left the Spanish in control but angered that the British had fled in such a hurry once Jackson's force had attacked. Andrew Jackson suspected the fleet which had left Pensacola harbor would return to strike at Mobile, Alabama. Jackson sent out to Mobile and upon reaching the town received requests to hurry to the defense of New Orleans.
Site Map
| Copyright © 2012
USwars.com
,