Battle of Lake Borgne
December 14, 1814 Lake Borgne, Louisiana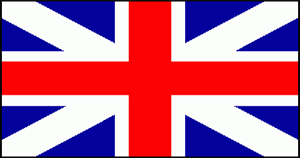 | | | | |
| --- | --- | --- | --- |
| Strength | Killed | Wounded | Missing/Captured |
| 185 | 6 | 35 | ?? |
| | | | |
| --- | --- | --- | --- |
| Strength | Killed | Wounded | Missing/Captured |
| 1,200 | 17 | 77 | ?? |
Conclusion: British Victory
New Orleans Campaign
Lake Borgne appeared an eligible route for the British to head to new Orleans. There were several routes from it towards the city. The British strategists soon ruled out the one which ran through waterways to the English Turn, 14 miles below New Orleans, because the waterways were not navigable for anything but small boats, and once at the turn, they would have to confront 2,000 American citizen-soldiers stationed there with their cannon.Even so, by mid-December, Adm. Alexander F.I. Cochrane and Maj. Gen. John Keane had apparently decided that their approach would be either through Lake Borgne or Lake Pontchartrain, and they determined to establish an intermediate base closer to them than the current one at Cat Island.
They chose Isle aux Pois (Peas Island) in the mouth of the Pearl River because their ships could ride at anchor there and troops could camp ashore. Before they could occupy the island, however, they had to deal with a small American flotilla of 5 nameless Jeffersonian gunboats, Numbers 5, 23, 156, 162, and 163, under the command of Lt. Thomas A.C. Jones.
Jones first discovered the British fleet at dawn on December 10. They were anchored between Cat Island and Ship Island. During the next 2 days, he reconnoitered them, and on December 13, they sailed for Bay St. Louis. When he learned that the British was moving in that direction too, he made haste toward Rigolets to plug up the narrows, but was foiled by contrary winds. In the end, he had to anchor his 5 gunboats by the stern, facing northward in the mile-wide strip of shallow water between Malheureux Island and Point Claire on the mainland. he put springs on his cables in order to be able to wind his larboard broadsides into action, and with 23 guns and 185 men awaited the moves of the British.
On December 14, they came at 10:30 A.M. Three columns of British ship's boats, 42 to 45 in all, armed with 43 guns and loaded with 1,200 men, swept toward Jones under the command of Capt. Nicholas Lockyer. The American guns punished them severely while they rowed bows-on into his broadsides, but they closed in anyway, boarded, and by noon had captured all of his ships. Both Jones and Lockyer had been severely wounded early in the battle, and Jones was not able to make his official report for 3 months.