Battle of La Cole Creek
March 30, 1813, La Cole Creek, Upper Canada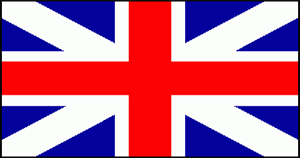 American Forces Commanded by
Maj. Gen. James Wilkinson
| | | | |
| --- | --- | --- | --- |
| Strength | Killed | Wounded | Missing/Captured |
| 4,000 | 13 | 128 | 13 |
British Forces Commanded by
Maj. Hancock
| | | | |
| --- | --- | --- | --- |
| Strength | Killed | Wounded | Missing/Captured |
| 450+ | 11 | 46 | 4 |
Conclusion: British Victory
On the south side of La Cole Creek, there was a stone mill, 50 feet by 30 feet, with walls that were 18 inches thick. A blockhouse and a sturdy barn stood on the north side, somewhat back from the stream.
A British detachment of 180 men, under Maj. Hancock, occupied the mill, and Gen. James Wilkinson determined that he must assail the place. At the expense of great labor, a 12-lb. and two 6-lb. cannon were brought up through the miry roads to within 250 yards of the building. They might as well have been pea shooters for the impression they made on the brick walls and the heavy timbers which shuttered the windows. The carraige broke on an 18-lb. cannon, which was on its way forward, and it never entered the bombardment.
A small Canadian garrison held the blockhouse, but Wilkinson did not make any attempts against it. After an hour, 2 companies arrived from Isle aux Noix to aid the British, and Hancock ordered them to charge the American cannon. After several unsuccessful assaults, they finally withdrew into the blockhouse.
At the end of 2 1/2 hours, the mill was practically undamaged and the American ammunition was gone. The American officers agreed that they lacked the strength to storm the place. Meanwhile, the British gunfire kept coming in from a sloop and 2 gunboats which Capt. Daniel Pring had been able to sail close in.
Toward 6:00 P.M., Wilkinson gave the order to withdraw back into the United States. Probably less than 500 British had kept the American force from advancing. Wilkinson knew that his exploit did not help his already shakey record, and he hoped that a favorable interpretation would be put on his motives.
Site Map
| Copyright © 2012
USwars.com
,