Battle of Rodriquez Canal
December 28, 1814- January 1, 1815 Rodriquez Canal, Louisiana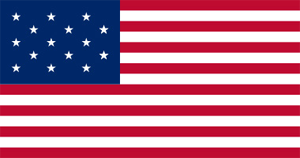 American Forces Commanded by
Gen. Andrew Jackson
| | | | |
| --- | --- | --- | --- |
| Strength | Killed | Wounded | Missing/Captured |
| 4,000 | ? | ? | ?? |
British Forces Commanded by
Lt. Gen. Sir Edward Pakenham
| | | | |
| --- | --- | --- | --- |
| Strength | Killed | Wounded | Missing/Captured |
| 8,000 | ? | ? | ?? |
Conclusion: American Victory
New Orleans Campaign
After the battle of Villere Canal, Gen. Andrew Jackson drew his thin force back 2 miles, sent word into New Orleans that anyone found on the streets without a pass would be arrested, and consulted his engineers. The engineers began to erect on the Macarte plantation an earthwork 30 yards wide behind the Rodriguez Canal, which was 4 feet deep and 20 feet wide. Because of Maj. Gen. John Keane's decision to halt his British force, Jackson had time to make his earthworks stronger. Slaves, citizen soldiers, and regulars labored side by side with pick and shovel.
Meanwhile, the British could not get any rest because of American snipers in the area. Guards at outposts were safe in European warfare, but not knowing that kind of convention, the American sharpshooters picked off everyone that they could see.
About this time, Jackson attempted to flood the British position by cutting the levee on the Jumonville plantation, but the water level was so low that this probably hindered rather than helped his defense. Jackson was convinced that Lt. Gen. Sir Edward Pakenham meant to take his force and make the main thrust on the river bank.
On December 28, Pakenham moved his 8,000 man force 2 miles forward. There, to his surprise, it ran into the formindable earthworks of jackson. The American volunteer dragoons had scoured the area between the armies and had prevented the British reconnaissance.
All American units were in line who had been there on December 23, and in addition, Maj. Pierre LaCoste's battalion of free blacks, the 2nd Louisiana militia, and several batteries of artillery. The heavy fire, too, had forced the British footsoldiers to lie on the ground. It took much prodding to get them up, withdraw them to LaRonde's plantation, and put them to bivouac.
The battle continued on-and-off all the way through January 1st. Each time the British attacked the earthworks, the American force beat them back. After several attempts to breach the American lines, Pakenham had to finally give the order to withdraw his forces.
Site Map
| Copyright © 2012
USwars.com
,